Pre-Licensing Course Application
The PEI Real Estate Association, in collaboration with Holland College, has developed a newly improved Real Estate Pre- Licensing course that better prepares students for a career as a Real Estate Salesperson. Unless already licensed in another Canadian Province, anyone looking to become a Licensed Salesperson will have to successfully complete this course. Licensed in another jurisdiction? See our Non-Resident Package.
Delivered by Holland College using a blended learning method of in-class and Online lessons, students will be expected to attend all in-class lessons and complete all Online lessons to be eligible to write the final exam. You will also be expected to complete a final exam with a pass mark of 75%.
The Real Estate Prep Course must be completed before applying for the Pre-Licensing Course. Applications without a Real Estate Prep Course Certificate of Completion will be deemed incomplete and will not be accepted.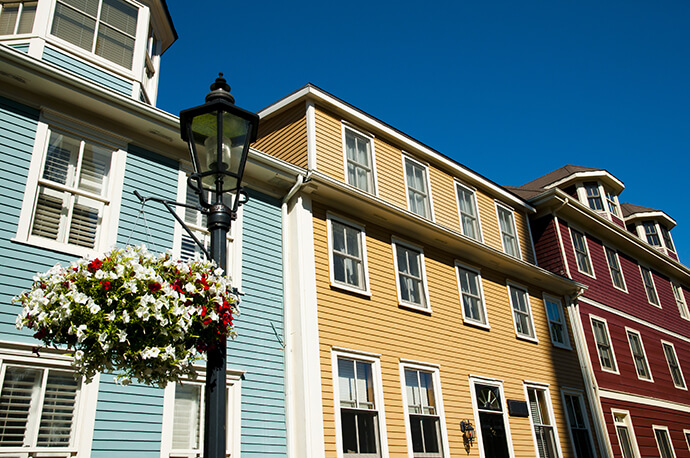 Upcoming Pre-Licensing Course
September 05, 2023
Holland College Charlottetown Centre
To REGISTER, contact Emma Murray. Her direct line is 902-566-9372 or you can reach her by email at customizedtraining@hollandcollege.com.  
Please have your Real Estate Preparation Course Certificate ready for the application and remember this is a first come, first serve registration so make sure to register early to secure your seat. 
The cost of the course is $3,500 plus HST. Payment must be made to the Customized Training Department by Credit Card, Cheque or Online Banking by adding Holland College as a bill payee at the time of registration. Please ensure that your transaction levels are sufficient for the full payment. Your seat in the class is not guaranteed until we have received full payment. You will receive an email confirmation of registration from Holland College once complete.
Note: This course requires a minimum number of students in order to proceed.  Start dates may be adjusted as required'.
The PEIREA Pre-Licensing course curriculum is designed to prepare individuals to enter the real estate profession with an acceptable level of technical working knowledge, competence, and skills. The program utilizes an integrated learning design that incorporates on campus classes, self-study and online resources. The course is offered at Holland College's Charlottetown Center. The course is 10 weeks in length and students can expect to put in around 60 hours between the in-class sessions, and online self study. Attendance for all on campus classes is highly encouraged. Material is not repeated for those not attending class. The program represents a mixture of formal instruction, self-evaluation, and problem-solving. There is considerable reading, as well as homework, during the course.
It is important to note that the PEIREA Pre-Licensing course, serves to teach students about the real estate industry and provides them with a license to practice real estate in Prince Edward Island. The course DOES NOT provide students with knowledge of sales, marketing and business planning, negotiating, client services, social media, organizational, interpersonal, administrative and soft skills. That is why it is essential that prior to choosing real estate as a career, one must be sure that they either possess these skills or knowledge, or are willing to learn it once registered with a brokerage in order to succeed in real estate. Additional topics will be covered via professional development opportunities offered to you by the PEIREA upon successful completion of this course.
The PEIREA Pre-Licensing Course covers the following ten topic areas:
Introduction to Real Estate
The Real Estate Trading Act
Professional Conduct
Agency Relationships
Condominiums
Listing Agreements
Purchase and Sale Agreements
Appraisal Theory and Practical
Real Estate Math and Mortgages
Land Regulations, Construction and Environmental
The PEIREA Pre-Licensing course is designed to challenge participants and ensure they are ready to enter the real estate industry upon successful completion of the PEIREA Pre-License course. The course is comprised of the following:
10 Units of material
10 Online quizzes
A Workbook
2 Assignments
1 Case Study
1 Midterm
1 Final Exam
Guest speakers
1 Zoom introductory meeting
10 mandatory In class sessions
3 Optional in person review sessions